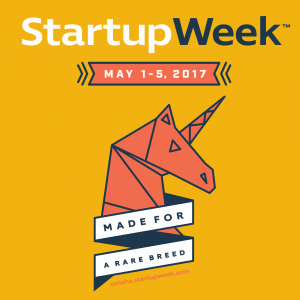 May 1 -5, Omaha Startup Week is a five-day celebration of our community; a conference that builds on our we don't coast attitude, creating momentum, connecting, educating and inspiring with 60+ events led by entrepreneurs and hosted in the entrepreneurial spaces you love.
Omaha Startup Week is a reflection of your hard work, a testament to your potential and a tribute to our community's unique entrepreneurial identity. Whether you are an entrepreneur, a corporate innovator or in the investment community, you'll find a place to plug in.
View the full Omaha Startup Week schedule at omaha.startupweek.co.